Submitted by Marshall Walker on
Those "well placed and anonymous sources" are at it again. The tech blogs Chip Hazard and West Coast Gadgets have kicked off a whole new set of rumors by claiming that the iPhone 5 is in the hands of AT&T and Sprint beta testers. Chip Hazard's "well places sources" in AT&T mobility revealed that beta testers have been testing the iPhone 5 since July 6. Citing no sources, West Coast Gadgets announced that Sprint beta testers will be spotted in Los Angeles, San Francisco, Dallas, New York City, and Chicago starting this Monday.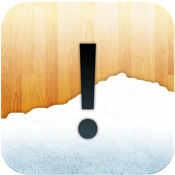 Why is Apple purportedly using 3rd party testers? According to another tech blog, AT&T and Sprint are ensuring another Antennagate doesn't happen by checking for reception and connectivity. The author also points to Apple's own internal testers losing an iPhone last year, but wouldn't giving out more devices to 3rd parties increase the chances of a repeat, and more leaks? With all the so-called "inside sources" releasing so much information, it seems like Apple is having a hard enough time keeping their own people quiet these days.