Submitted by Frank Macey on
AT&T is expanding its network by purchasing a slice of the 700MHz spectrum from Qualcomm. This is after the company dropped its bid to acquire T-Mobile due to opposition from the FCC and US Justice Department. Instead, AT&T and T-Mobile are entering a roaming agreement that has been billed as helpful to both companies.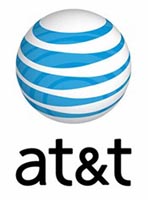 The FCC has approved the latest deal, with Qualcomm selling the frequencies it was formerly using for its Flo TV service. The $1.9 billion agreement hands AT&T additional 700MHz spectrum to expand its 4G LTE network. Although the deal was announced last year, the FCC decided to review both the Qualcomm purchase and T-Mobile acquisition together and ruled on the proposal last week.