Submitted by Marshall Walker on
Not to be outdone by Instagram, Twitter has added photo filters to its iOS app. Twitter version 5.2 brings eight different filters, the ability to crop and scale images, and an easy to use grid view for finding the best looking filters for your photos.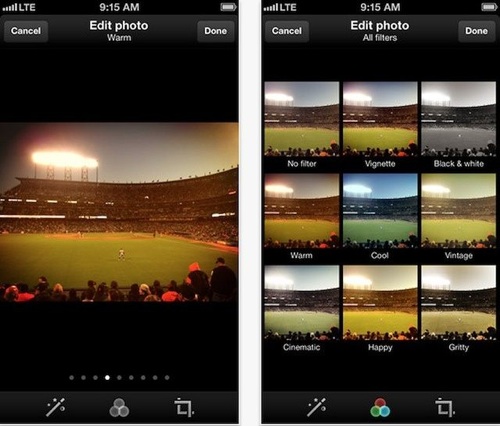 Earlier this month, Instagram decided to disable the ability to properly display images on Twitter. Twitter users are now forced to visit Instagram's website to correctly view images posted via the Instagram app. Instagram's chief executive, Kevin Systrom said in an interview: "We've decided that right now, what makes sense, is to direct our users to the Instagram website".