Submitted by Sammy Snyder on
Stupid Zombies 2 by GameResort LLC is currently free for the iPhone and iPad. This is the full ad-free version, not the normal preview version offered in the App Store. The game will only be free for a limited time until it returns to its normal $0.99 price, so grab it now while you have the chance.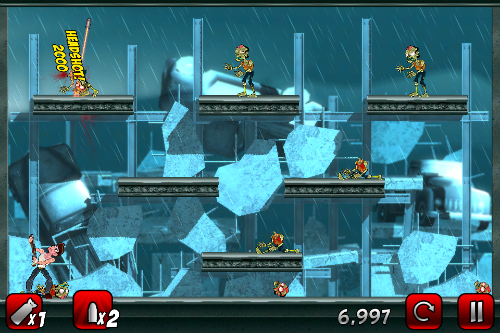 The sequel to the popular physics puzzler game features 500 new levels, and the option to choose between a male and female hero character. The game is a simple physics shooter where you must destroy stupid zombies with your laser guided shotgun. Like any physics puzzler, Stupid Zombies offers hours of addictive and sometimes frustrating fun. You can earn extra points by getting headshots, and must earn stars to unlock the various levels. There are plenty of different zombies to kill, and lots of challenging scenarios that will keep you busy.