Submitted by Frank Macey on
Fans of vintage American muscle cars can now drive their favorites in Real Racing 3. The latest update brings RR 3 to version 1.3.0 with multiple improvements and physics enhancements. Not only do Dodge and Shelby add old-school V8 power to Real Racing, but improved cameras and new events provide incredible thrills on the racetrack.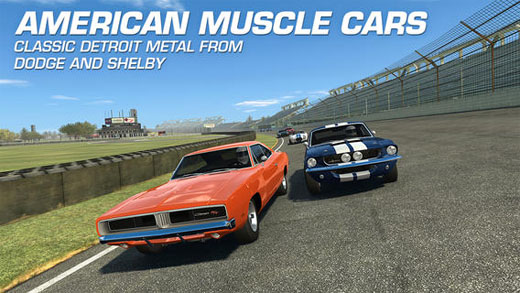 As usual, you can race you friends anytime with Time Shifted Multiplayer while enjoying dynamic reflections, fully functioning rear view mirrors, and access to a competitive racing community. The Mint 3 Engine powers Real Racing 3, and now that classic Detroit muscle is available, nothing can stop iOS drivers at the track.