Submitted by Marshall Walker on
AlKal Media has released the Abraham Lincoln Vampire Hunter game for the iPhone, iPad and iPod touch. The free app is based on the Tim Burton produced movie opening in theaters on June 22nd. The game pits you against terrifying creatures of the night as you battle through multiple vampire laden levels including Bart's Dock, the Oval Office and the Plantation Ballroom.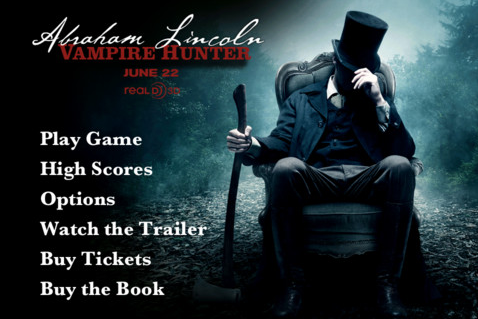 Abraham Lincoln Vampire Hunter the movie is based on the best-selling book by Seth Grahame-Smith. It follows Abraham Lincoln, the 16th President of the United States as he tries to stop vampires from taking over the country. The film stars Benjamin Walker as Lincoln and Mary Elizabeth Winstead as Mary Todd Lincoln.