Submitted by Marshall Walker on
Two iOS games more suited for October than January have popped up for free in the App Store. Puppetz is a platform and dual-stick shooter game where players control and fight various evil puppets. The game offers 21 unique playable characters, and loads of missions, unlockable weapons and achievements.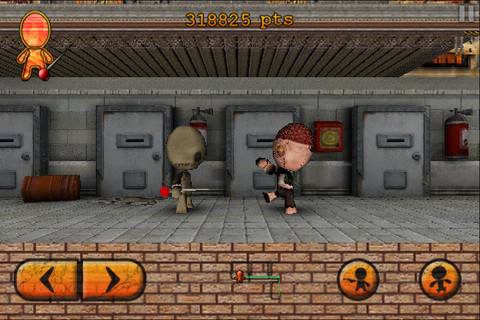 I gave the game a quick whirl and I wasn't terribly impressed. However, I'm not a big fan of side-scrolling shooting games on the iPhone, and I honestly didn't give it much of a chance. Fans of creepy and cartoonish platform games may enjoy it more than I did. The game is 100% free with no ads or in-app purchases. Puppetz is compatible with the iPhone, iPad and iPod touch.