Submitted by Bob Bhatnagar on
With the launch of iOS 7 Apple included dynamic wallpapers for the lock and home screens for the first time. Fans of the feature might be surprised to know that iOS 7 has five additional moving wallpapers that are hidden by default. This brings the total number of built-in dynamic backgrounds to 12.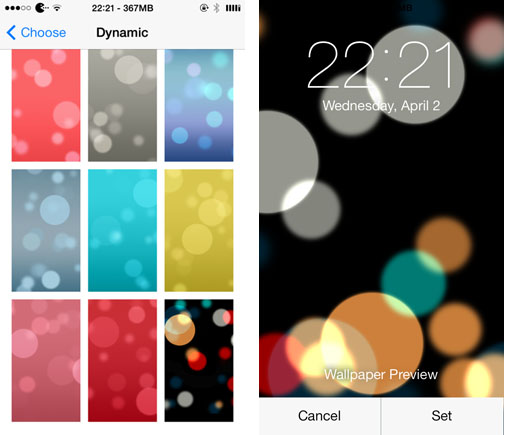 To unlock these hidden dynamic wallpapers the iOS 7 device must be jailbroken. A free tweak named HiddenWallpapers does the trick. Simply install from Cydia and respring to reveal the additional five dynamic wallpaper options under Settings -> Wallpapers & Brightness -> Choose Wallpaper.