Submitted by Frank Macey on
There's been a lot of talk about the next generation iPhone sporting waterproof technology. Both Liquipel and HzO are looking to make all of your favorite mobile electronics immune to water exposure and its consequences.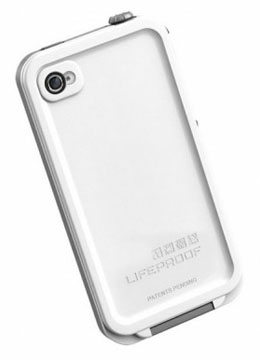 In the meantime, we've seen several cases including the Case Marine and ECO MarineCase hit the market and promise to keep your iPhone dry. Those looking for an all-around durable and waterproof iPhone 4 or iPhone 4S case are in luck, because now the top-notch Lifeproof iPhone Case is in black on Amazon.com.