Submitted by Frank Macey on
Angry Birds fans and newcomers alike can now enjoy version 2.0 of the game on any Apple device running iOS 3.0 or later. Rovio has launched the latest update to the ever-popular game to celebrate its 2nd birthday. Angry Birds has been the number one paid seller in the App Store all over the world, and continues to bring new levels into play.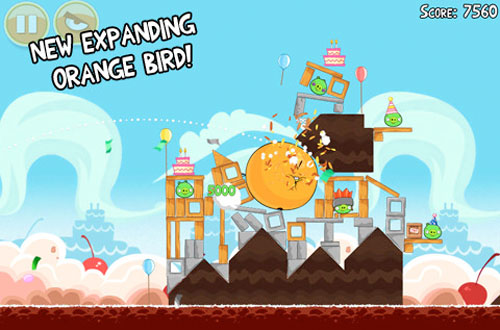 Angry Birds 2.0 adds 15 entirely new levels with a birthday cake theme to celebrate the anniversary, bringing the total number of levels available to a whopping 300. Not only this, but all episodes are unlocked in the new Angry Birds, so you can skip ahead and start with the first level on any episode at any time regardless of your progress.