Submitted by Bob Bhatnagar on
The long wait is over for iPhone gaming enthusiasts. Finally the iControlPad, a concept that first surfaced in May 2008 is available for order and shipping next week. The device has two clamps that snap on around any model of iPhone, instantly giving the phone portable gaming controls.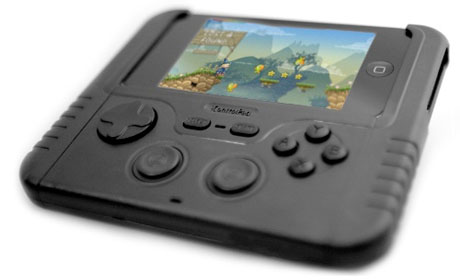 iControlPad works with other smartphones as well thanks to Bluetooth connectivity. Essentially the accessory holds the device of your choice in place and provides a digital d-pad, two analog nubs, six front buttons and two rear buttons. At 1500 mAh, the battery in the iControlPad can even charge your iPhone with a USB cable.