Submitted by Frank Macey on
Looking to record real slow motion video at 60 fps (frames per second)? Thanks to SloPro from Sand Mountain Studios, your iPhone 4S can now handle the job at 720p HD resolution. Unlike editing software that slows down standard 30 fps video after the fact, SloPro actually records high quality, smooth slow motion directly.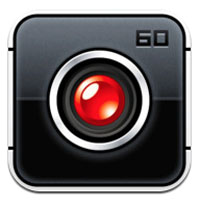 The higher frame rate can be toggled at any time by pressing the volume down button while recording video. Just like the camera roll, videos recorded with SloPro can be trimmed, and the slow motion can be changed after recording is complete.