Submitted by Bob Bhatnagar on
Good news for anyone who enjoys spoofing their iPhone location to trick friends and apps alike. The jailbreak tweak LocationFaker has been updated to work with iOS 8. For those who purchased the previous version of LocationFaker, the update is free of charge.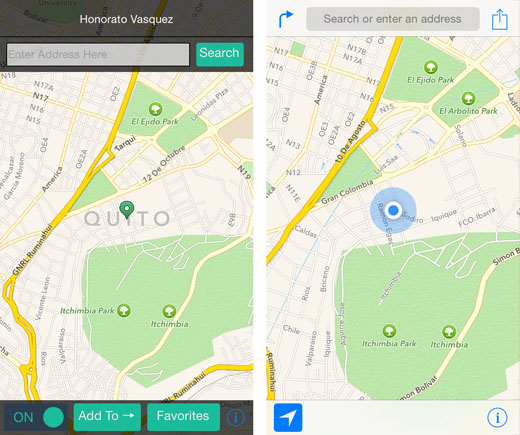 LocationFaker8 replaces GPS-sourced location data with a fake location chosen by the user. Once installed, the LocationFaker app will appear on the iOS 8 home screen. Locations can be searched, and a list of favorite spoofed locations can even be kept for later use.