Submitted by Thomas Estilow on
Reports indicate Verizon Wireless and Apple may actually be discussing two new iPhone-like devices for launch as early as this summer on the Verizon network. One piece of hardware would be a simplified iPhone, with fewer features and a lower price, using CDMA network access.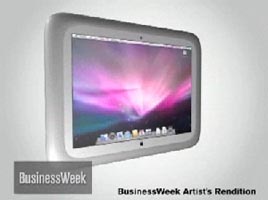 The second, and arguably more interesting device is somewhere between an iPod Touch and a netbook. Dubbed the "media pad" by a source talking to BusinessWeek, this entirely new Apple hardware would also have access to the Verizon Wireless network, and have the capability to make calls using WiFi.