Submitted by Bob Bhatnagar on
With all of the hoopla over the white iPhone 4 launch and a possible Verizon Wireless CDMA model it's easy to forget that carriers are frantically working to upgrade their cellular data networks. LTE stands for Long Term Evolution, and its the technology behind next generation 4G wireless networks. AT&T along with Verizon Wireless and T-Mobile have all committed to LTE standards.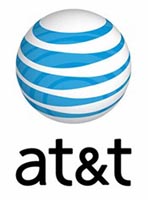 AT&T, currently the exclusive carrier of the iPhone in the US, plans to begin rolling out its LTE network in mid-2011. Trials of LTE are currently underway in Dallas and Baltimore as the company continues to expand HPSA+ 3G availability across the nation. The implementation of LTE could coincide with Apple's iPhone 5 launch next year.