Submitted by Bob Bhatnagar on
Foxconn is set to break ground on a new iPhone manufacturing facility that will ultimately crank out 200,000 iPhones daily and employ almost the same number of workers. The factory is shrouded in secrecy, prompting speculation over Apple's long term plans for the facility.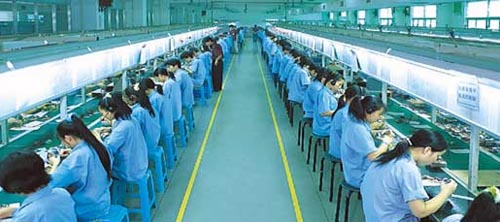 Demand for the iPhone 4 surpassed expectations and has set records for Apple, with a three-week wait for the device still posted on the Apple Store online. Production problems and shortages have hampered the company's efforts to launch the white iPhone 4 until later this year. Talk of a 500-worker rented production line already in operation by Foxconn has let some to believe the new permanent factory could be tooled for something special.