Submitted by Bob Bhatnagar on
After years of speculation, rumors and false alarms, it looks like Verizon Wireless fans are finally about to get their own iPhone. Invitations went out today for a special news event in New York City hosted by the president and COO of Verizon himself, Lowell McAdam.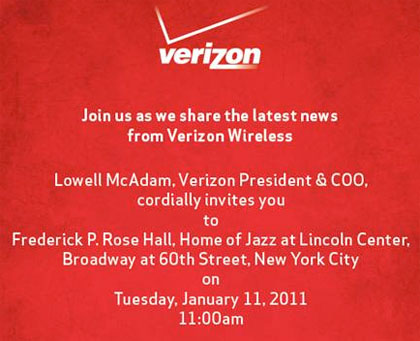 Although the invitation itself is vague, reports about the content of Verizon's presentation have gone wild on the Internet. This message comes on the heels of an iPhone-less CES just days ago, when the company disappointed Verizon-watchers with little news. Notably, CNET blogger Rick Broida reported on a tip he received two days ago stating that 1/1/11 would indeed bring a Verizon iPhone announcement.