Submitted by Bob Bhatnagar on
The evad3rs have done it again. This time, the evasi0n 7 release was a surprise, shocking many in the iOS jailbreak community. Officially, evasi0n 7 will jailbreak any iOS device untethered running iOS 7.0 through 7.0.6. Pre-release firmware iOS 7.1 beta1 and 7.1 beta2 are also supported.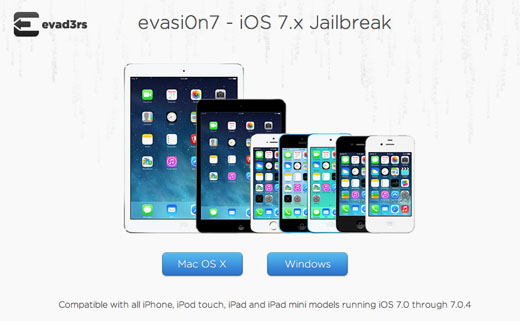 For Mac users looking to jailbreak their iOS devices, OS X version 10.5 or later is required. While the list of iOS 7 compatible tweaks and apps might be limited at this time, the number is sure to grow in the coming weeks as developers work with the new jailbreak.