Submitted by Frank Macey on
Could bending and twisting iPhones be coming to consumers in 2012? Not likely, however a report in Korea Times has industry watchers talking about flexible screen technology anyway. Samsung Electronics Vice Chairman Kwon Oh-hyun told the publication his company is getting ``huge'' orders for its line of flexible OLED displays.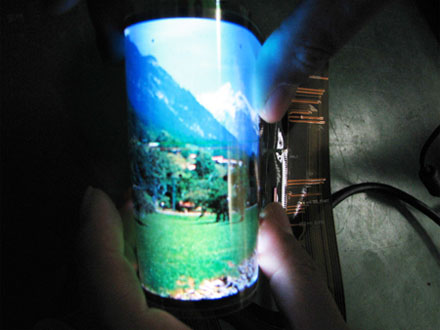 When it comes to component manufacturers getting huge orders for their products, Apple immediately comes to mind as a likely buyer. Apple has been one of Samsung's largest customers for mobile displays despite their competition in the smartphone market and raging patent battles.