Submitted by Bob Bhatnagar on
The smaller, 19-pin dock connector expected to arrive with the next generation iPhone may be a different design after all. Leaked photos on 9to5 Mac show a dock connector cable with 16 pins, including 8 on each side. Apparently only 8 pins would be used in the iPhone 5, with the other side reserved for future use.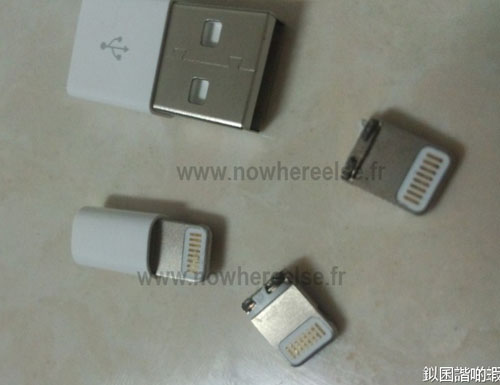 The plug has contacts that look more like a USB cable or SD memory card, and would not have to be oriented in a particular direction to connect. This symmetrical design simplifies the process of plugging in a dock cable to the port at the bottom of the iPhone or accessories. Speaking of which, there is some concern that the new design will render many third-party accessories obsolete, despite a rumored adapter.