Submitted by Frank Macey on
With each passing day more lower-priced iPhone parts are photographed and leaked from the supply chain. At least this is what AppleDaily wants us to believe. Considering the large number of matching photos form several sources Apple might actually launch the device in the colors pictured below.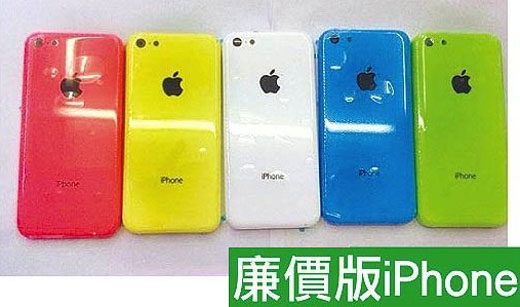 Aside from offering the so-called budget iPhone alongside the flagship iPhone 5S this fall, Apple is expected to release iOS 7. One thing is clear, the bright hues found in the company's latest operating system could have met their match in the external plastic parts of the budget iPhone. Of course, it's possible these parts are knock-offs and will never see the light of day.