Submitted by Chad Shmukler on
You know that YouTube video that you can't stop showing to your friends over, and over, and over again? Tired of downloading it every time? Wouldn't it be great if you could just save that YouTube video permanently on your iPhone? What about when you're away a WiFi hotspot and you want to show off that video in full quality, not the degraded EDGE version? Well, now you can.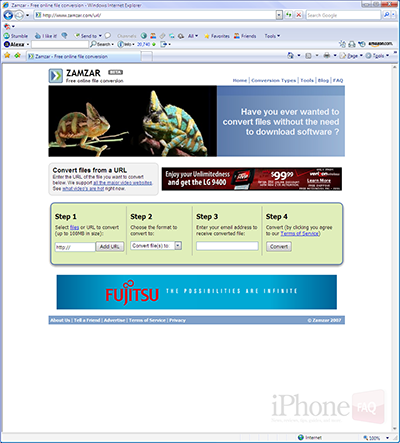 These are just a couple of scenarios when being able to convert and save YouTube videos for the iPhone comes in handy. Zamzar.com, a free online file conversion service, recently introduced an option to convert videos directly for the iPhone, including YouTube videos.
Converting a YouTube video for the iPhone using the service is painfully easy