Submitted by Chad Shmukler on
As there are countless aftermarket sources for iPod batteries, it stood to reason it was only a matter of time until third party sources of iPhone batteries started showing up.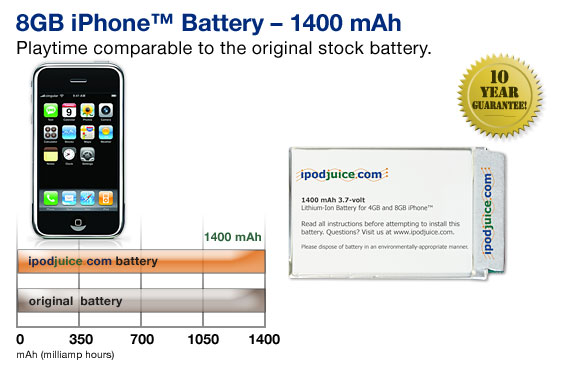 The first aftermarket iPhone battery to cross our radar has shown up, from San Antonio, TX company iPodJuice. According to the company, the replacement battery offers the same strength as the original iPhone battery and is 100% compatible with the phone.