Submitted by Bob Bhatnagar on
There's an ever-expanding list of ways to customize the iPhone unlock for jailbreakers. Users with iOS devices that are not equipped with Touch ID can find some of these mods incredibly useful. The latest addition to the list is a tweak called BlowToUnlock.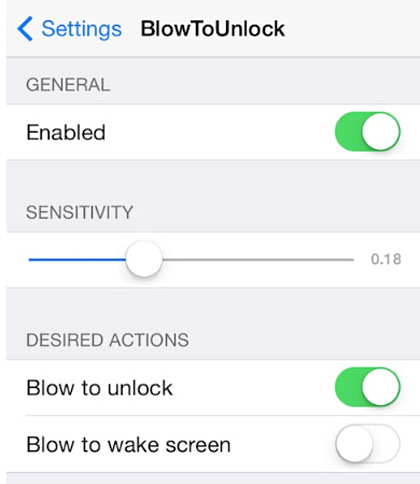 This unique method of unlocking the iPhone is similar to Balloonimals but not as fun. Instead of the descriptive term "useful," the word "novelty" is more appropriate for this tweak. The best part about BlowToUnlock is that the developer has released the package free of charge.