Submitted by Bob Bhatnagar on
The Pangu Jailbreak for iOS 8 has arrived with English support and full Cydia integration. Much like the original Pangu, the tool makes jailbreaking an iOS device incredibly simple. All devices officially supported with iOS 8.0 - 8.1.x can be jailbroken using Pangu. For Windows instructions see below.
Mac users, click here to jailbreak iOS 8 with Pangu for OS X.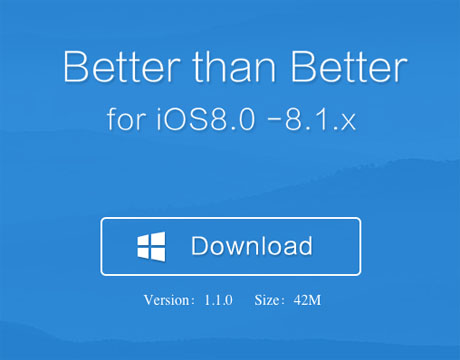 Here is a complete tutorial explaining how to jailbreak iOS 8 with Pangu on Windows. To begin, make sure the iOS device is indeed updated to iOS 8.0 or later. In order to prevent problems, it is recommended to update from iOS 7 using the latest version of iTunes on a computer. Those with previously jailbroken devices should backup, then restore to iOS 8 to get started. Follow these steps to use the Pangu Jailbreak: