Submitted by Thomas Estilow on
One of the more useful features coming to iOS 5 in the fall adds a camera button to the iPhone lock screen, speeding up access to the Camera app. Missing a photo because you need to unlock, enter your passcode, find the Camera app and snap the picture can be a drag. If your iPhone is jailbroken, a free tweak called CameraLock simplifies access to the photography app of your choice right now.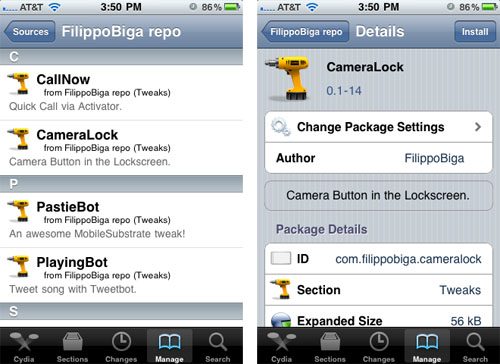 CameraLock has a few adjustable options, including Bypass Passcode and Don't Lock Back. If Bypass Passcode is set to ON, tapping the camera icon from the lock screen will immediately open the Camera app. Don't Lock Back is set to OFF by default, so that when you're finished shooting photos the iPhone automatically returns to the lock screen.