Submitted by Frank Macey on
Apple has announced improvements and better functionality in the iOS 5 version of Safari mobile web browser. Did you know you can have all of these features and more without even jailbreaking your iPhone? Two apps get rave reviews and already incorporate the changes coming to iOS 5 later this fall and more. We'll start with the one of the best replacements for Safari, the Atomic Web Browser.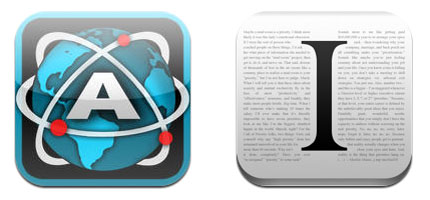 This app is only $0.99 in the Apple App Store, but it packs a punch when it comes to web browsing features you're used to seeing on the desktop. Tabbed browsing is only the beginning. Atomic has a private browsing mode, colored themes, custom gestures and full screen browsing to start.