Submitted by Marshall Walker on
On Friday, Apple launched iOS 4.3.4 to patch a vulnerability that allowed hackers to remotely take over iOS devices. Unfortunately, this security risk was also the same PDF exploit used by Comex to release JailbreakMe 3.0 a little over a week ago. Not a big deal if you stuck with iOS 4.3.3, but for those of you who didn't get the memo, there is a savior in the form of a tethered jailbreak. Not as good, but better than nothing.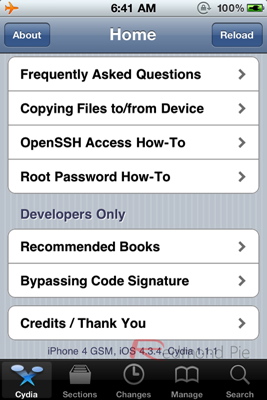 Redmond Pie released a tutorial on how to jailbreak your iPhone, iPad (sorry doesn't work for the iPad 2) and iPod touch running iOS 4.3.4.