Submitted by Marshall Walker on
Apple employees, unreleased iPhones and alcohol obviously don't mix well. Last year an iPhone 4 prototype was lost in a bar and sold to the tech blog Gizmodo for $5,000, which led to a desperate search by Apple and law-enforcement to recover the missing device. In an odd case of deja vu, CNET reported that an iPhone 5 was lost in a San Francisco bar in late July, and possibly sold on Craigslist for around $200. A lot of Apple blogs questioned the story because a spokesman for the San Francisco Police Department said Apple never filed a police report about the lost phone at the bar. But remember, San Francisco was the first place the elusive iPhone 5 was purportedly sited, and in July, West Coast Gadgets announced that Sprint employees would be testing the next-generation device in the city. Maybe a Sprint employee lost his prototype while sipping on tequila in the Mexican restaurant known as Cava 22 -- the scene of our crime!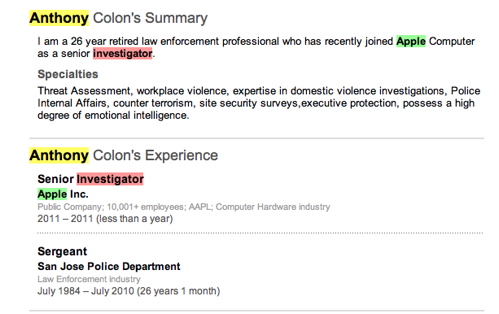 According to CNET, the phone was traced to "a two-floor, single-family home in San Francisco's Bernal Heights neighborhood." San Francisco police searched the home, but discovered nothing. The unidentified man was offered money for the phone with no questions asked, but he maintained that he had no knowledge of its whereabouts.