Submitted by Bob Bhatnagar on
Tweaks to Siri have been cropping up regularly thanks to the untethered iPhone 4S jailbreak. AssistantExtensions in the Cydia app store is available for free, and makes it possible to add all kinds of useful conversations to Siri's repertoire. We've seen add ons to ask SIri questions about jailbreaking and have her announce the latest sports scores and schedules.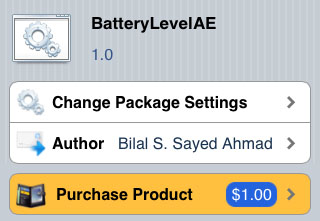 Now thanks to BatteryLevelAE, iPhone owners can ask Siri battery-related questions such as "How much talk time do I have?" Siri will respond with a rough estimate of how much juice is left on the battery for both 3G and 2G network connections.