Submitted by Bob Bhatnagar on
Apple has been prolific in the patent department lately, especially when it comes to patents that relate to the iPhone and iPod Touch. The latest filing shows a process that would allow someone on a phone call to send files to the other party without ending the call or leaving the phone app.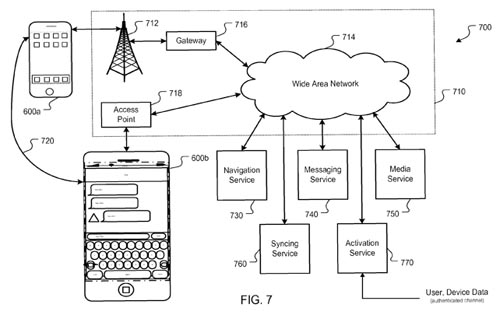 The iPhone would automatically determine where to send the files based on the contact information of the person connected. Even if multiple parties are in a conference call, the person sending documents, emails, contacts or text messages could send this data in one step while still connected to any of the participants.