Submitted by Bob Bhatnagar on
Some iOS 8 users have reported Wi-Fi problems such as slow speeds and other performance issues. Developer Mario Ciabarra suspects the Wi-Fi inconsistencies are because Apple is "using Bonjour over AWDL" and "constraints" of the Wi-Fi hardware make this difficult. Click here to see Mario's detailed write-up on the issue.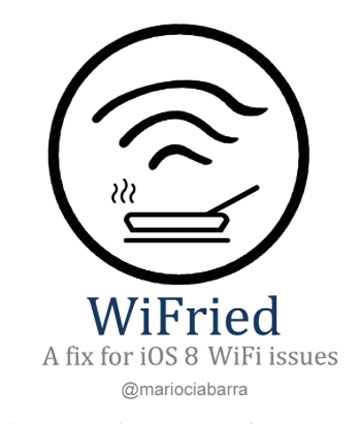 The good news for those with jailbroken iOS 8 devices is Mario has released a tweak called WiFried to solve the problem. Once installed, WiFried provides a toggle in Control Center AirDrop settings. The toggle will disable AWDL (Apple Wireless Direct Link) support, allegedly improving Wi-Fi performance. Note that while AWDL is disabled, AirDrop will not be available.