Submitted by Frank Macey on
Now that Apple's official iPhone announcement is only a week away, several photos of the iPhone 5C have leaked showing iPod-like packaging. Besides multiple colors on the exterior of the device, Apple adds the finishing touch of a matching iOS 7 background in the package. Chinese site iapps.im pulled the images down, but not after they were widely circulated on the web.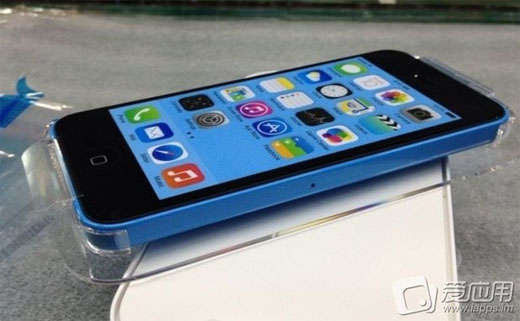 The iPhone 5C is expected to ship with the same internals as the iPhone 5. Instead of an aluminum and glass back, the less-expensive 5C comes with a plastic shell that's available in multiple colors. Pictured above is the blue version, while additional leaked photos show white, pink and yellow variations on the iPhone 5C.