Submitted by Bob Bhatnagar on
Monthly wireless data plans are great, until you get the bill. With most iPhone carriers moving to data caps some users are paying extra when the limits are exceeded. FreedomPop is looking to provide another solution for iPhone owners, a full gigabyte of data usage free.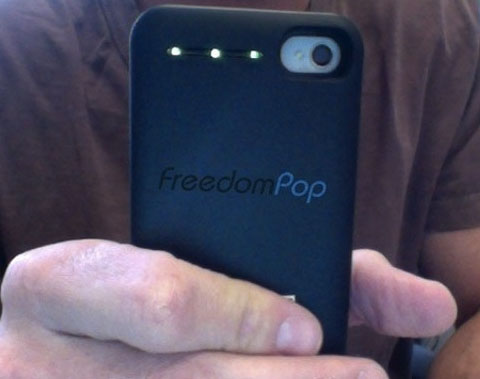 So what's the catch? FreedomPop will provide a special iPhone case for a $100 deposit, which is fully refundable if the case is returned in good condition. The case has a built-in WiMAX radio and is capable of connecting up to eight devices (including the iPhone) to the 4G network via mobile hotspot.