Submitted by Anders Batten on
AT&T has decided to stop charging some of its customers for using FaceTime over a cellular connection. iOS 6 customers with an LTE device on any tiered data plan will be able to use the feature at no extra charge. This also includes deaf and hard of hearing customers who qualify for "special text and data-only packages".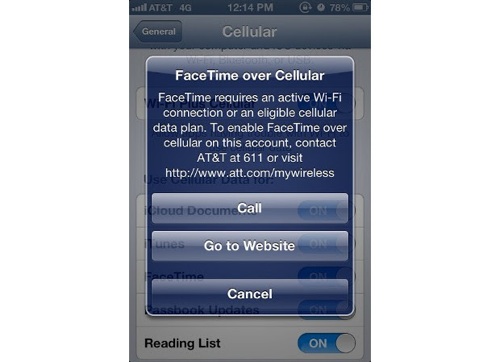 AT&T felt it needed to limit the amount of FaceTime calls out of fear that its network was not ready to handle the surge of video calls. The company added it will "also continue to offer FaceTime over Cellular to customers with any AT&T Mobile Share plan, as well as FaceTime over Wi-Fi, which has always been available for all customers".