Submitted by Anders Batten on
The new iOS app MixBit is ready to take on Vine and Instagram in the rapidly growing world of social video sharing. MixBit allows users to capture 16 second "bits" (1 second longer than Instagram), and edit them together to create longer videos. Users can use their own bits, or any publicly shared video content from other MixBit contributors to create their own remixes.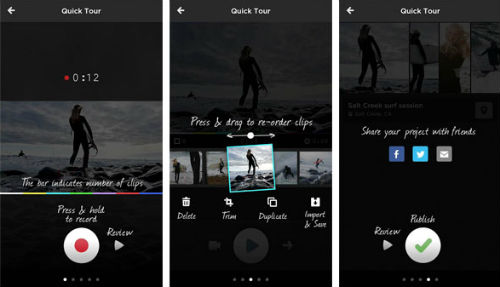 MixBit creators Chad Hurley and Steve Chen, who are also the founders of YouTube, say remixing other people's videos is the principal goal of the new service.
"The whole purpose of MixBit is to reuse the content within the system," explained Hurley. "I really want to focus on great stories that people can tell."
Hurley and Chen believe younger users will prefer MixBit to Vine and Instagram because of its video editing tools. Vine offers zero editing options, while Instagram only features a few basic choices. One thing MitBix does not offer is the ability to create individual profiles. Instead, users must upload their content anonymously to a communal pool of clips. MitBix also doesn't allow its users to comment on other people's work. However, Hurley did say they're working on adding these options in the future.