Submitted by Frank Macey on
Ever send a message with invisible ink to a friend? Now with the Black SMS app, text messages can be encrypted and decrypted easily by any iPhone owner with the right password. Once Black SMS is installed on your iPhone, the secret message is simply typed into the app and a password assigned.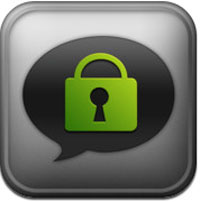 Copy and paste the message into an SMS or email message, then send away. Just make sure you share the password with your recipient, because otherwise nobody will be able to read your message. Black SMS uses Advanced Encryption Standard for serious security, even though the app is simple to use and only costs $0.99 in the App Store.