Submitted by Fred Straker on
Good news for Hotmail users, the process of adding Hotmail to the iOS Mail app is easier than ever. Since Microsoft now includes Hotmail service as part of the rebranded Outlook.com, options have changed under iOS 8.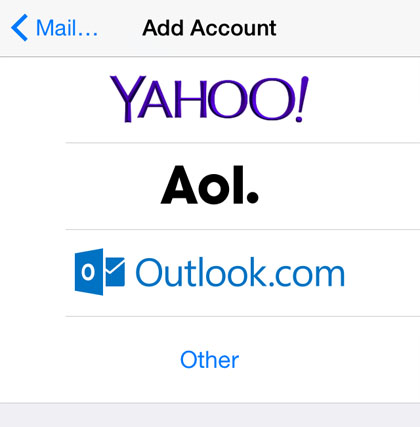 Once configured, the Hotmail inbox will behave like any other email account accessed by the iOS Mail app. To begin, navigate to Settings -> Mail, Contacts, Calendars -> Add Account. As shown above, tap the option for Outlook.com.