Submitted by Bob Bhatnagar on
Jailbreaking a new iOS device, or restoring an existing one means that Cydia packages must be reinstalled. This includes any apps, tweaks, themes or other content that was previously purchased by the user. In many cases, developers will offer a free upgrade for new versions of Cydia packages running on an updated version of iOS.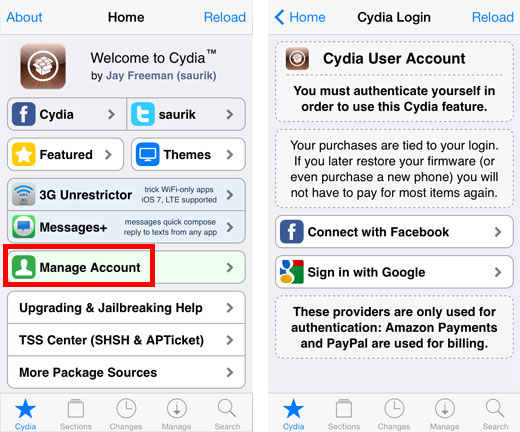 Restoring purchased packages or installing a package upgrade that was previously purchased requires logging into the Cydia account associated with the user. To restore packages already purchased, first open Cydia and navigate to Manage Account on the intro page.