Submitted by Bob Bhatnagar on
The latest versions of iOS including iOS 7.1.1 and 7.1 can now be jailbroken thanks to the PanguTeam based in China. While there was some concern over the Pangu jailbreak burning exploits that could have been used for iOS 8, the software checks out and is ready for Windows users. A Mac OS X version is currently in development.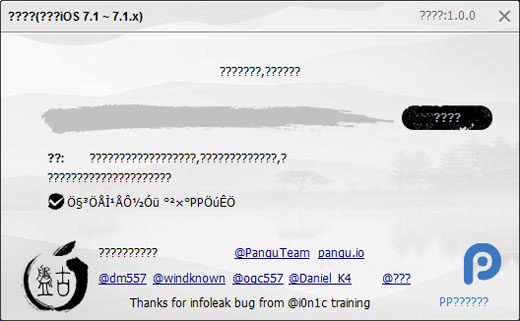 Pangu is compatible with iPhones going back to the iPhone 4, all iPads except for the original model, and the iPod touch 5G. Once the iOS device is jailbroken, Cydia will be installed and iOS will boot jailbroken and untethered. Here are complete instructions on how to jailbreak iOS 7.1.x with Pangu.