Submitted by Frank Macey on
Reports of iMessages being received on the wrong iPhone have resurfaced, this time with Gizmodo posting a slew of information not intended for their eyes. Apparently an Apple employee briefly inserted his personal SIM card into a customer's iPhone, and ever since his iMessages are being delivered to her device.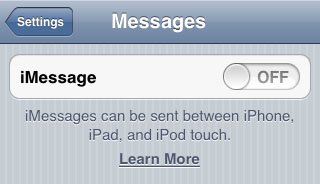 This is after the customer's iPhone was reset and her personal infomation including her AppleID was reentered on the handset. Similar reports of the problem have cropped up intermittently in the past, with Ars Technica weighing in on the issue. Support forum threads regarding the problem have sprung up at Apple and elsewhere as well.