Submitted by Bob Bhatnagar on
Two patents submitted by Apple point to major feature enhancements under development that would dramatically change the iOS Maps app on iPhones and other mobile devices. Both patents were discovered in the past two weeks by AppleInsider. The patent diagram below shows Apple's take on augmented reality.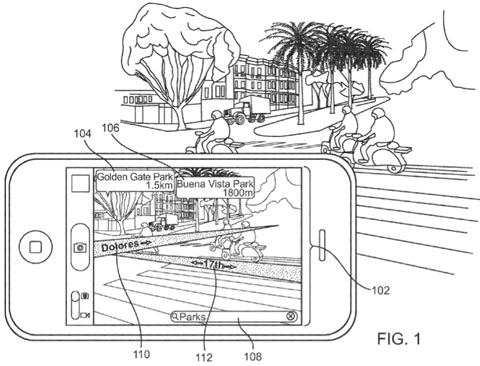 Several apps have tried to implement augmented reality by overlaying graphics on top of live video from the iPhone camera. In one example, Yelp included a feature that showed nearby businesses directly on live video of the area. The app made waves two years ago as the first iOS augmented reality application, combining data from the camera, GPS and compass.