Submitted by Anders Batten on
You know Bardbarian is going to be a unique experience from the opening seconds when the main character pops a zit and urinates into a bucket during the intro to the game. The game follows Brad, a barbarian who is tired of defending his town from goblin invaders. Brad decides one day to turn his battle-axe into an"Axe-Loot" and use rock and roll music to inspire the townspeople to fight for themselves.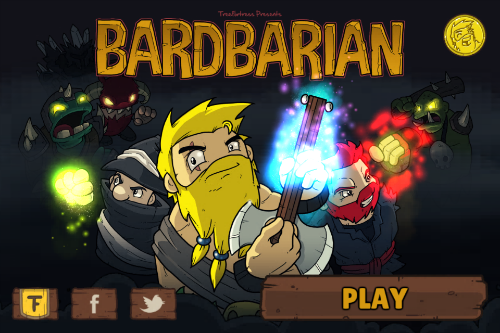 The official App Store description describes Bardbarian as an unique hybrid of arcade, RPG, tower defense and shoot-em-up games. The game doesn't really feature any RPG elements, unless you count upgrades and a Story mode, but it is a unique tower defense title.